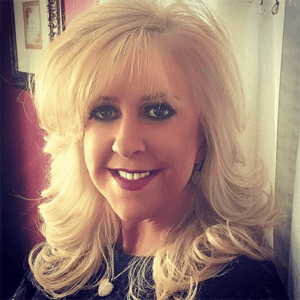 Although it may seem that the dating industry craze has reached full capacity, yet another contender has entered into this popular arena with a compelling hook and a talent for spectacle. Maureen Tara Nelson (MTN), noted media personality and gifted matchmaker, has created 'Heart2Heart', a new internet television game show which offers singles the opportunity to connect on a mental and emotional level using a series of customized Q&A sessions.
Unlike some of the conventional Matchmaking events, Heart2Heart has crafted a series of interactions that take place entirely without the use of one of the human body's most important sensing mechanisms – sight. Throughout the course of the game show, contestants are required to converse with one another using only the aforementioned 'question and answer' format.
MTN believes that her departure from standard dating conventions may ultimately result in a more enduring connection, one that has been established based upon character traits that are more likely to withstand the test of time rather than 'skin-deep' beauty. Although there is, obviously, no concrete recipe for success when it comes to hosting a new dating show, Heart2Heart may prove to be a compelling opportunity for those who have been frustrated with previous attempts to connect with new partners.
Heart2Heart is, by no means, meant to serve as a replacement for the well-established dating and romance media infrastructure currently in existence. MTN is confident that her new, additional service will ultimately provide a fun and entertaining opportunity for singles to interact in a lighthearted, casual way.
Heart2Heart is currently in the process of casting men and women from Long Island, New York for their upcoming episodes. This show will offer an invaluable opportunity for singles to seek new romantic connections and gain invaluable media exposure.
Those who are interested in being considered for inclusion are advised to visit Maureen Tara Nelson's website, https://mtnmatchmaking.com and submit a brief letter of interest via the site's contact form page. Be sure to use "dating show info" in the subject line. Interested applicants may also register directly online at http://www.Heart2HeartTV.eventbrite.com, now through July 8, 2014.
Although submission does not necessarily guarantee inclusion in the program, all applicants will be considered. Ideal candidates are single, charismatic, extroverted and between the ages 20-50.
Further information about airing dates will be released in the coming weeks. Auditions will be held Tuesday, July 8th from 6-8pm at Jewel Restaurant in Melville, New York.
Until then, those interested in learning more about the show can visit the official website of the production company behind Heart2Heart, Madhouse TV, as well as the Facebook fan page for the new show https://www.facebook.com/heart2hearttvshow.
Heart2Heart has been conceived and created by host Maureen Tara Nelson.
– Maureen Tara Nelson
host of Heart2Heart
"Heart2Heart may prove to be a compelling opportunity for those who have been frustrated with previous attempts to connect with new partners."