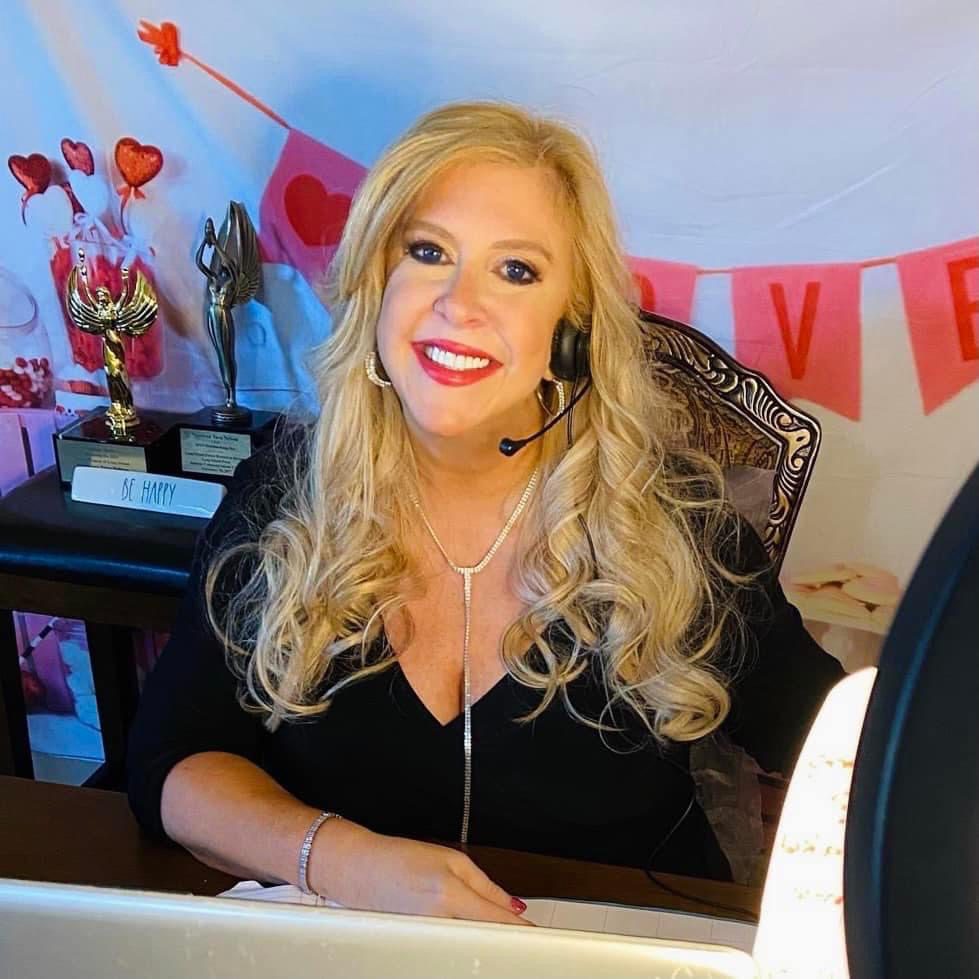 There are two reasons to enjoy Valentine's Day: because you're in a loving relationship and want to celebrate your S.O., or because you know the candy goes half price on the 15th. If you're currently trying to enter the first category of celebrants and searching for a source of advice that isn't your coupled friends or your mom, who better to consult than a certified matchmaker?
Maureen Tara Nelson has been in the business of love for over 20 years. Her expertise is responsible for thousands of happy couples across Long Island and Manhattan, thanks to her sharp eye for compatibility and romantic potential. Her process focuses on creating long-term, sustainable relationships.
Nelson explains that one of the most important keys to entering a good partnership is self-reflection. That's why during the first step of her three-part personality assessment there's a bit of homework — the client must go home and determine their five best qualities before returning.
"A really great client is going to be someone that says about themselves what I've already written," she explains. "They're people I can typically make successful very quickly because they're self-aware, they're reflective, they're realistic, they know who they are."
Figuring out your qualities is not about advertising yourself, or creating a buffed-up resume of sorts for a dating profile. It's a way to know yourself, thereby opening yourself up to know others. Contrary to the popular adage that opposites attract, Nelson finds that the most compatible people have similar ideas of who they are.
But these days, when it feels like everything is done on the internet or not at all, it can be tough to figure out where to find someone you may have that level of compatibility with (besides, of course, Nelson's fine-tuned, 3,000-plus-person roster of the most eligible singles on Long Island).
"To help yourself on your own, you have to surround yourself with people you will be compatible with," she says. "Do things you enjoy doing." If you enjoy volleyball, for example, join a league. It's not just about finding someone who also plays volleyball — it's about finding someone who, like you, is fun, athletic and enjoys meeting new people.
"That one thing they share can lead to 10 different ways that they're compatible," Nelson advises. "Surround yourself in environments of things that you enjoy doing or want to learn how to do, and that makes the chances of finding someone who's compatible more likely."
This method is typically far more successful than finding someone at a random bar, and that's because of Nelson's fundamental law of lasting love: compatibility breeds chemistry, but chemistry cannot breed compatibility.
She finds that when people come to her trying to break a cycle of flings, it's because they're typically acting off a short-lived spark of attraction that can't compensate for fundamental differences between the two. However, when one sets a strong foundation of compatibility in a relationship, the chemistry only grows over time. Nelson shares that 50 to 100 of her couples initially thought there was no chemistry, only to fall in love during the course of their friendship.
But with the popularization of dating apps and serial hookup culture, singles may be wondering if, when they find someone with that kind of compatibility, that person is even looking for a serious relationship. Nelson says that it's more likely than before, thanks (for the first time used unironically) to COVID.
"Since the pandemic, there's been a huge change." Nelson's matchmaking services have been consistently much busier post-2020, largely due to people realizing they'd like to share their lives with someone rather than be alone.
"People realize the importance of being in love," she says.