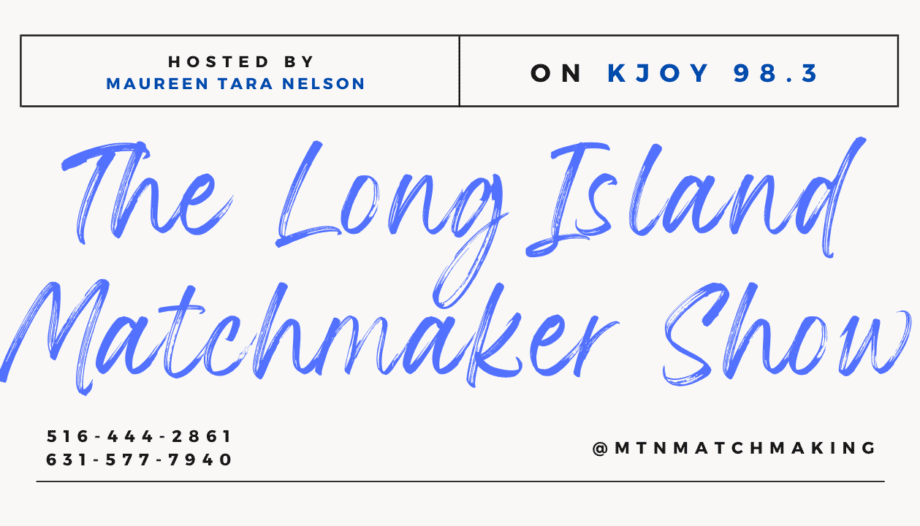 Listen to our newest episode below, and check out our YouTube page for past videos!
https://www.youtube.com/mtnmatchmaking
For your enjoyment, Maureen Tara Nelson has a weekly dating show on KJOY 98.3.
Maureen Tara Nelson has more than 21 years of experience and has personally matched over 1,000 clients across Long Island and Manhattan. If you're ready for love and commitment, MTN Matchmaking Services are here for you.
516-444-2861
MTNMATCHMAKING.COM