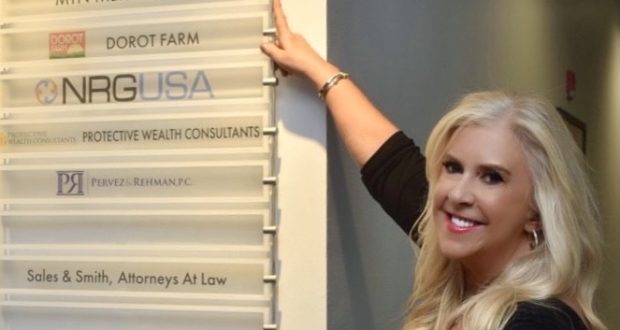 While formal Matchmaking agencies have been around since the 1600s, the concept is far from outdated. As owner of Melville-based MTN Matchmaking, Maureen Tara Nelson knows that the fundamental desire for a loving, committed relationship is timeless. Technology and the pandemic may have radically changed the dating landscape, but Nelson believes that many of Long Island's single residents still long to find their "perfect match."
For Nelson, who celebrates her 20th year in business this month, Matchmaking isn't just a business, it's a calling. A former pharmaceutical rep, Nelson found her new career path when her first marriage failed; she suffered such profound grief, she wanted to help people avoid going through what she went through. "My goal has always been to help people marry the right person so they don't get divorced," she says.
After learning her trade working at other agencies, she launched her own firm, which has grown into a financially and emotionally rewarding family business that boasts over 2,000 clients and claims over 1,000 successful matches.
Her clients range from 20-somethings to senior citizens, all personally vetted for everything from felony convictions to "a desire for marriage or a long-term, committed relationship" to "emotional and financial stability." That's important, she says because, "women, in particular, feel safer having a screening process." Traditionally, women are more likely to use Matchmaking services, she notes, but adds that her firm is unique in that it has equal numbers of male and female clients. This is partly due to her marketing strategy, which includes advertising on popular, male-dominated sports channels, along with local news stations.
While many matching services are primarily technology driven, MTN Matchmaking combines a personalized, intuition-based approach with a computer algorithm to help ensure compatible matches. "I interview everyone myself, and I'm also using technology, narrowing it down by age. There are three parts to the compatibility test and I share photos because I feel it's important to know if there's chemistry." Clients get to request five "must haves," which she feels forces them "to really prioritize what's most important to them."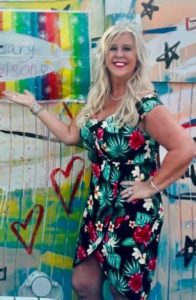 Like many businesses, MTN Matchmaking was profoundly impacted by the pandemic; social distancing and dating don't mix well, and even those who wanted to meet in person during the height of the pandemic would have found few opportunities, with most potential dating venues shut down.
However, the pandemic also created a greater sense of isolation for many singles, increasing the desire for genuine romantic connections. Recognizing this, Nelson had to pivot to help people connect during a time where social distancing was the new normal.
"The pandemic literally changed my entire business model," she notes. For her existing clients, that meant teaching them the ins and outs of Facetiming, setting up virtual dates and even providing classes to help them learn how to make these dates more romantic. She also suggested fun, outdoor meeting ideas; for instance, planning dates for dog owners where they'd meet up with their dogs at the park (for safety reasons, she required her clients to be vaccinated for in-person meetings). Those who were not comfortable with virtual dating were allowed to put their memberships on hold.
For new clients, she shifted her initial screening interviews to a virtual format. "It's harder for me to interview someone virtually; rather than an hour in my office, it's a two-to-three-hour interview to really get to know them so I can match them appropriately," she explains. But the time invested also had a side benefit: Doing so many virtual interviews with clients along with weekly virtual staff meetings helped her to help her clients navigate the subtle differences and social cues necessary for connecting socially via on online mediums.
Nelson also offered pandemic discounts throughout 2020, and created a series of YouTube videos as a way to "give back" to people struggling with dating who might not be able to afford a professional Matchmaking service.
COVID-19 also created staffing challenges; Nelson lost three employees during the pandemic and says "it's been very hard to find good people to fill those roles" in the current climate. However, she's optimistic as live dating has started to see a renewal.
"We just recently held our first live event, a party out in the Hamptons to celebrate the firm's 20th anniversary," she notes, adding that she's currently planning a similar party to be held in Nassau County.
Nelson attributes her success to hard work and a passion for what she does. "The pandemic could have easily put me out of business, but I believe if you put out positive energy, that's what you get back," she states. Her advice to other businesses struggling during these challenging times is to focus on the positive. "Take 'can't' out of your vocabulary," she advises. "Every day, say 'I can and I will.' And, of course, be willing to work as hard as it takes to reach the success that you want."