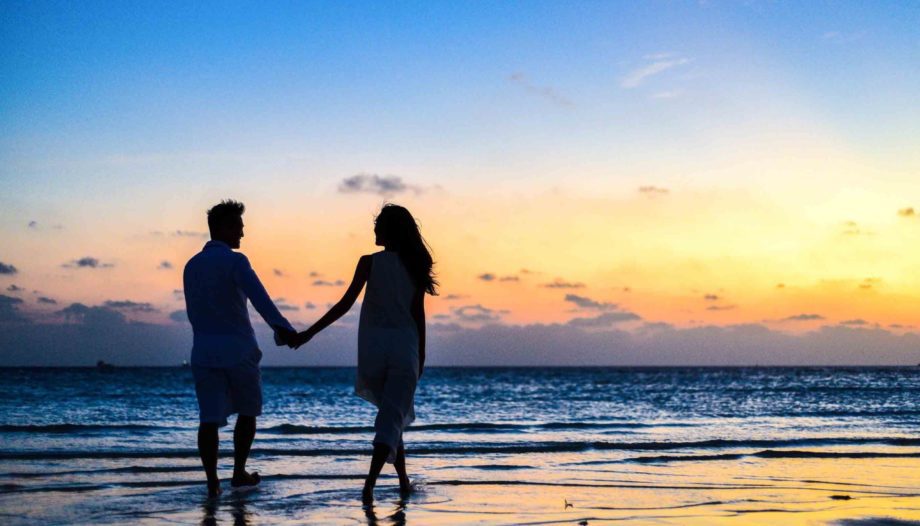 No matter what stage of a relationship you're at, planning dates is probably going to be something you have to do now and again. Spending time with your significant other in a romantic environment that you both enjoy should be a wonderful experience that feeds your relationship but, sometimes, choosing where to go and what to do isn't as easy as it sounds, is it?
So, what is an ideal date night? How can you come up with perfect date ideas and then organize them flawlessly? And can you have a romantic date at home just as easily as going out? Here are the
answers to these very common yet difficult decisions when it comes to dating!
What is the perfect kind of date for you and your date?
Let's get one thing straight right off the bat – you know your partner best. There are hundreds of date ideas that I recommend to our singles, yet not every one of my suggestions is going to be a great choice for you and your date or partner. Ultimately the choices I recommend are simply to help you decide based upon the personalities of you both, what will be a perfect date for you and your partner. Planning the perfect kind of date, also gets easier the more you get to know each other, and then it is not as difficult as you think. The first thing I recommend is to think about what makes your partner happy. What is his or her personality style? Within the first month of dating someone, you should already have an idea of their likes and dislikes, and when you factor all that in, even though I can give you general advice and romantic night ideas, it will still be up to you to run with it and wow the socks off your loved one.
With all that said, let's get started.
How do I plan a romantic night for a man?
This very much depends on the man in question. While some men might dream of football and beer, others will prefer a nice restaurant, while others might want to go out on the town and take in a show or film. Regardless, here are a few date ideas for him that might just hit the spot for you and your partner.
Dinner and a movie
It's a classic for a reason. This time-honoured date is one that will allow you and your partner some time to chat over dinner before you head to the movies to enjoy the relaxation of going to watch a movie at a theatre. Shared experiences of any kind are always great for dates because they give you something to discuss and compare ideas about after the date has come to an end. Plus, depending on what films are showing, there is usually something for everyone, so regardless of what genre of movie your partner likes best, there will usually be something available to their liking.
Museums or Plays
This might sound like a stuffy kind of date, but there is actually a huge range of museums and exhibitions from which to choose, and the available options often change regularly too. From your classic art and historical museums, there will almost always be something going on in the local area on Long Island, and obviously in New York City that will suit your partner. When it comes to Long Island plays, there are always a wide assortment of different types of plays that will surprise your date and have him enjoy seeing a play even if he never attended one before. There are also big film franchises like Marvel and Star Wars that often have temporary shows that move from place to place, so there are many exciting options to choose out there. To find what's going on and where, check online and search for what is available that peaks your interest.
How do I plan a romantic night for a woman?
Again, it depends on the woman. The date ideas mentioned above might be perfect for your girlfriend, but if not, then there are some other options that I also recommend.
If your girlfriend is easy going and simple things make her happy, you can still plan a romantic date by recommending a simple date. These romantic dates are the easiest to plan. Again, ask yourself what she likes doing? What makes her happy? Some suggestions for you are to plan a nice walk through nature or a romantic walk along a beach. It has been scientifically proven that time spent surrounded by the natural world usually has a calming effect on people, and so a walk in nice surroundings should get your date off to a great, and very relaxing, start. Plus, it's an opportunity to spend time together and chat about everything or anything, or just wander along in companionable silence; whatever works best for you and your partner.
Go to the theatre
It will usually be a good bet to take your date to see either a Broadway show in Manhattan, or find a local theatre house that performs plays. Wherever there is a theatre, there are also shows. Much like the cinema, performance spaces often offer a wide variety of productions in their programs, from ballet to drama, which will surely impress your girl! A trip to the theatre, dancehall, or opera can be different every time you go, and no two performances are ever the same. That's the beauty of live art. If your girlfriend enjoys plays and theatre, and you enjoy the experience with her as well, it will add more spice into your relationship.
What is a perfect romantic date at home idea?
So, you want to stay at home? No problem. Here are some romantic night ideas from the comfort of your own home.
Pretend restaurant
One of the most romantic date ideas for when you wish to stay in is to pretend that you're not actually at home. At least, kind of pretend. Just because you're in your own kitchen and dining room doesn't mean you can't cook a fancy meal for your partner and get dressed up to enjoy it. Throw in a nice bottle of wine, or whatever your drink of choice might be, and it's possible to create an experience that is pretty close to a restaurant, but without stepping foot outside. Plus, going to the effort of cooking for a loved one is incredibly romantic and might well be better received than if you had taken them out for a more formal meal. Don't forget the candles and soft music!
Watch a film…and relax together
One of the big downsides to going to a movie theatre is that you have to get dressed up, go out of the house, and can't really talk during the movie…Thankfully, when you're on your own sofa, watching your own TV, and eating your own snacks, there is absolutely no reason why you shouldn't get comfortable and snuggle up with your partner, wear something comfortable yet sexy, while enjoying some entertainment. Sure, the screen is smaller and you might not get to watch the newest releases, but when you are in the mood for a relaxed, romantic date and can't be bothered to head out for the night, staying in and watching a movie is an ideal date. And when you want to get a little romantic and kiss each other, you can always put the movie on pause! That's usually the best part of watching a movie at home together! Enjoy!